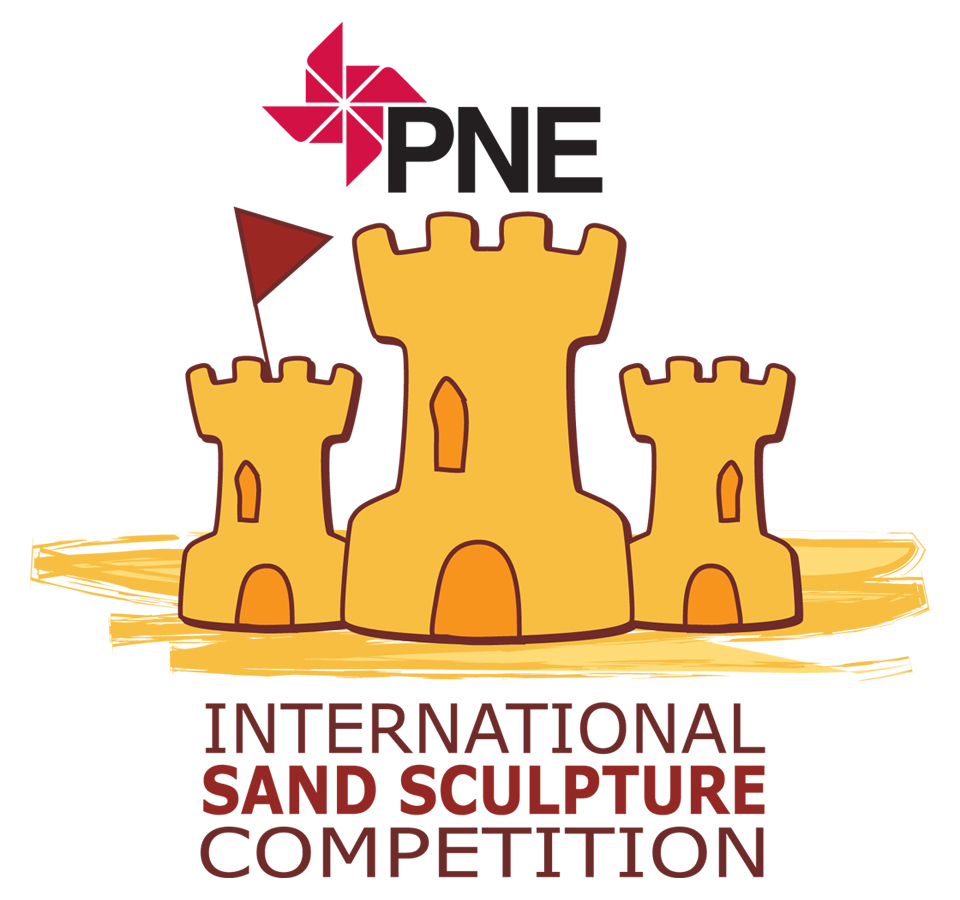 2011 Pacific National Exhibition - Vancouver, B.C.
7th Annual Sand Sculpture Competition! This year there will be 6 local sculptors from BC sculpting a variety of designs a few days prior to the Fair and completing their master pieces on Sunday, August 21st. With the completion at the beginning of the Fair, this gives the Fairgoers an opportunity to vote for their favorite sculpture right at the site by "texting to vote". See the Sandemons News Page for the photos of the competition and display sculptures. Sandemons - Sand Sculpture Company, Pne International Competition is proud to be a Qualifying event for the World Championship Sand Sculpture Competition.
Click on logo to see **PHOTOS & INFORMATION** from the 2009 PNE International Sand Sculpture Competition. You can also check out the previous 2008, 2007, 2006 and 2005 photos and information archives from the same link.